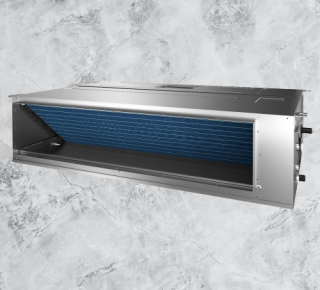 A cassette air conditioner is essentially a type of split system, because it consists of two units; one inside and the other one installed outdoors. The difference with cassette air conditioners is that the indoor unit is installed in the ceiling.
The indoor unit is a mounted grille that delivers the hot or cool air through vents and doesn't require any ductwork. The conduit connecting the indoor and outdoor units is hidden in the ceiling space. The unobtrusive design makes them ideal not only for offices and other commercial applications but for homes and apartments.
Cassette air conditioning systems are also quiet, using powerful fans to push the air out, while the noisiest part of the system – the condenser (or compressor) – is on the outside of the home.